The power of reviews and testimonials are undeniable. Some research suggests a lot of reviews can increase sales by 35% or MORE.
I know it. You know it. And BUSINESSES know it. Good reviews persuade us to buy things we may not have bought otherwise.
And that's why testimonials and reviews can actually HURT Your sales.
I'll explain…
Let's say you stumble on a product (or service) that has reviews that look sort of like this: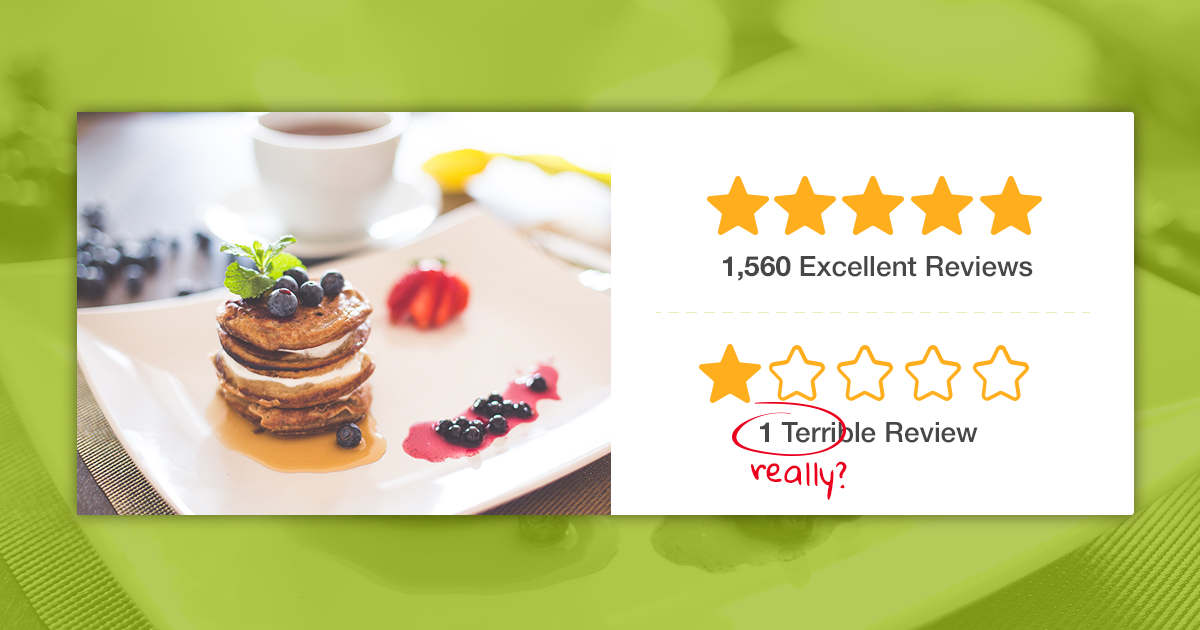 What's the FIRST thing that pops into your head?
Either the product is the BEST product since the invention of the wheel… or the reviews are fake.
Right?
Sure, you might give it the benefit of the doubt, but you probably couldn't help but think to yourself, "something is fishy."
I know when I see too many positive reviews, I often think they're fake. Even if it comes from someone I trust.
Is it because we're naturally skeptics?
Maybe.
But as I dug deeper, I realized I wasn't alone. When I asked friends about what they thought about positive reviews and they too also thought that too many positive reviews may be a tell-tale sign for "fake reviews."
And can you blame us?
A few months ago, Bell Canada launched an app that allowed their customers to manage their mobile accounts, and the reviews were stellar.
But it didn't make sense to my friend Scott Stratten. He used the app, and it was horrible. He knew others who used it and hated it too. So, when he dug deeper he discovered that many of the positive reviews were left by employees who worked at Bell Canada.
Or, in other words, the reviews were fake.
This made the news all over the world. A big company got caught creating fake reviews… and they later got fined $1.25 million dollars for it.
Now you might be thinking "that's a big dumb company. Of course they do something stupid like that."
But what about the "grey" area of asking your friends for a testimonial?
I mean, what's the harm in that, right? Chances are you have friends who are also colleagues and colleagues who are also friends. And chances are you've actually worked with these people before so you're not asking for a fake testimonial… It's real, right?
Well, put yourself in your customers' shoes for a second. We are skeptical of reviews and testimonials. And if we subscribe to your newsletter, we probably have a vague idea who you are friends with and who you're not friends with. I mean, the people who read your newsletter and website are not idiots. They're people. Often smart people. Now what do you think they think when they see a testimonial from one of your friends?
If you're thinking, "they might think it's fake," DING DING DING. We have a winner. You're right.
Now imagine how that impacts sales…
It's not good.
And that's why you should almost never ask your friends for testimonials.
Now I know I went all negative for a minute…
…but as I said: testimonials can also BOOST sales significantly.
Here's How Testimonials (And Reviews) Increase Sales
But not all testimonials are bad.
And that's why I put together this short 6 minute and 52 second video where I walk you through how to create what I call "The Perfect Testimonial."
The best part?
Personally I've always felt testimonials and reviews could seem so "salesy." But when you do them right they actually help your customer (and your business).
Here's why…
One of the MAIN things I share in the video is this: instead of just featuring superflous comments like "I LOVE WORKING WITH THEM!" I encourage you to go deeper and focus on specific customers, specific problems, and help you provide an experience for your prospects that makes them say WOW.
And let me tell you, it works.
I mean, I'm good friends with Marie Forleo, Ramit Sethi,and countless other entrepreneurs. In many cases, our friendship is blurred with business. I've spoken at Marie's conference, I've been featured in Ramit's membership program, and in general, I've worked or partnered with many of these people in some shape or form. If I asked each of them for a testimonial, they could give one based on real and factual information. But I never asked for one because it didn't matter if it was real. People would know that we're friends, and they'd assume it's fake.
So, instead of asking "influencers" for testimonials, I've always focused on featuring my previous customers and how I helped them.
Sure, a testimonial from an influencer, when real, could help, but take a look at my business. Or even my friend Ramit Sethi or Marie's business. We almost always focus on the results we provide for our people as opposed to the nice things our friends are willing to say about us in public.
Here's an example of some great success stories from one of our programs Blog that Converts.
Notice how my team and I focus on the results we provide for people… including the mindset shifts they stumbled upon…
That's not an accident.
Additionally, when you review these testimonials, look specifically at how we adapted "The Perfect Testimonial" and actually use what we preach.
And I believe that's what sets people like us apart.
So, go ahead and watch my video titled "The Perfect Testimonial," and let me know how you plan on using this in your business TODAY.