I blew her mind.
Her eyes widened. "Thank you," she said.
Then she left.
Here's what happened:
One day, while standing in line for a cappuccino, and reading a book, a woman walked up to me and said, "What made you start reading as a kid? Young people don't read. I can't even get my son to read a book about sports… and he loves to play sports."
I laughed.
I read a lot. And I read about everything from the intricacies of high-end art, to relationship advice for women, to dry academic research, to spirituality and enlightenment.
And this amounts to 100+ books each year, 1,000s of articles, and I can tell you first hand that it has helped me succeed at almost everything I've ever done.
But I wasn't always a reader.
Why I Read So Many Books
"Read as a kid? I HATED reading as a kid… and as an adult. I just started reading voraciously about 7 years ago."
She was taken aback, "Wait, so what made you start?"
"Here's your problem," I said. "Your son loves to play sports. Just because you want to play the game doesn't mean you want to read about the game. You like reading, do you like reading about reading?"
"I guess not. So what should I do?"
"That's easy," I went on. "Let me share what worked for me, and then you can see how it will work for you and your son. Back when I worked at a Fortune 100 company, I looked up to this one C-level executive (who doesn't?). I noticed he had a lot of books in his office, so I asked him why. He said 'why should I reinvent the wheel? I'll go read about what works… and do that.' That was my lightbulb moment."
And I started reading.
Why?
Because I believed reading was a conduit to something else I wanted.
What's funny is, right after I decided to start reading, I picked up this one book: "Buffett: The Making of An American Capitalist." It was about Warren Buffett and how he became one of the world's most lauded investors.
What was my biggest takeaway from this biography? In it, Roger Lowenstein mentioned that Warren Buffett was a voracious reader of biographies of successful business men before him.
Between that one C-level executive, and now this from the Warren Buffett biography, I was HOOKED.
And then I told this concerned mother, "If you want your son to read, find a biography about his FAVORITE sports star, read it, and talk about how cool this guy was when he first got started… like your son."
I watched her eyes widen as she said, "Wow, thank you so much! I'm going to do it!"
The question is, why should YOU read?
When Henry Ford "invented" the assembly line, people know he didn't invent it. He stole it from the meatpacking industry.
When Steve Jobs popularized the computer GUI, people know he stole it from Xerox.
And that's why I believe people should read from a far and wide range of topics. Even if you don't like the story or the author.
You see, when you expand the types of things and topics you read, you never know when you'll find an idea that you can adapt from one world…
…and take advantage of it in your world.
If you read my most recent experience with the hospital, you'll notice I drew inspiration from the origin of the Hermes orange box as well as the ridiculous world of high-end art.
And I found it because I read from a wide variety of topics.
That said, here are 7 remarkable books I read this year. And you most definitely won't see them on other peoples "best of 2014 books" lists.
Book #1: Provenance: How a Con Man and a Forger Rewrote the History of Modern Art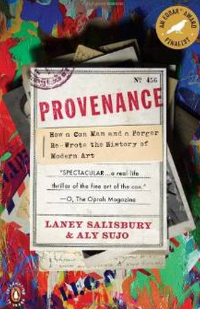 When most people think about art forgery, they think about great artists who paint amazing paintings as if one of the original masters painted them.
But this art forger did it differently. Instead of focusing on creating the best works possible, he focused on faking the provenance of the art.
If you're unfamiliar with the art world, provenance is when you trace the art from where it is now back to the painter with bills of sale, gallery showings, and etc.
And this forger faked all of it.
Now, one of the reasons why I appreciated this book as an ethical, and honest business owner in 2014 is this:
I don't condone theft, forgery, or anything like that. But you have to appreciate the strategy that went behind how he did what he did. It's a classic example of zigging when others zag.
And just brecause there are some people following one path to what they want doesn't mean you can't forge a new one.
Even if you're an art forger, heh.
Provenance: How a Con Man and a Forger Rewrote the History of Modern Art (affiliate link)
Book #2: As I See It: The Autobiography Of J. Paul Getty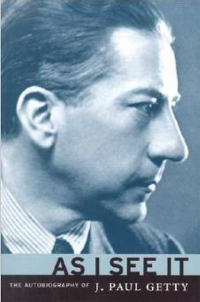 If you're a reader of Social Triggers, it's no secret that I love reading about the men who built America. From Vanderbilt, to Rockefeller, to Carnegie, to J.P Morgan.
You see, they built some of the world's first mega corporations, and they did it without email. Without internet. Without the ability to even talk to some of their employees and captains.
But J.Paul Getty was a different breed. While many of the others got their start and rose to power in the 1800s (and early 1900s), J. Paul Getty got started in the early 1900s – almost a century after the other monopolists were born.
And while he was born into wealth, his father was adamant on making him earn his keep. As an example, when J. Paul Getty decided he wanted to get into the oil businessl ike dad, his dad make him work on the oil rig as the bottom most rung on the ladder in the company.
But what I most appreciate about this man is his insight on life and business. He was supposedly the richest man in the world for almost 2 decades, and while he dispenses plenty of great business advice in his autobiography, the thing that got me the most was one of the final chapters. Getty was essentially on his death bed and he reflected on his 5 marriages and 5 divorces with one simple comment about how 5 women couldn't all be wrong.
This was a great reminder that unending ambition should be balanced with a focus on family as well.
As I See It: The Autobiography of J. Paul Getty (affiliate link)
Book #3: Mademoiselle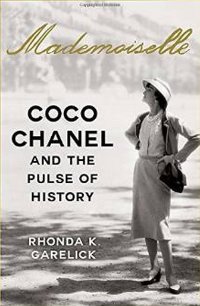 Here at Social Triggers, I always tell business owners and entrepreneurs the importance of never competing on price.
(When you discount, you find yourself discounting your way into bankruptcy).
And that's why I love this biography about Coco Chanel called Mademoiselle.
If you know nothing about fashion, that's okay. I didn't either. But this book is a tell-all behind how Chanel become one of the premiere luxury brands for women. And it details her from a lowly street prostitute in Paris to her ascension as one of the richest, most widely looked up to, women in the world.
However, what I LOVED was how she used a material called "Jersey" to make dresses. Back then, Jersey was a cheap material used to create linens and underwear. But Chanel decided to use this cheap material to make dresses…
…and she was able to sell those dresses for several thousand dollars in today's dollars.
Where one person saw garbage, she saw treasure. And I loved it.
Mademoiselle: Coco Chanel and the Pulse of History (affiliate link)
Book #4: The Obstacle is the Way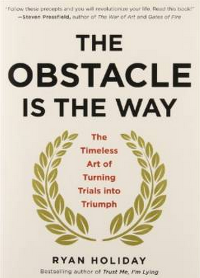 Let me be frank. Ryan Holiday is a friend of mine, and he's probably the only person I know that reads more than I do.
And that's why I love reading his books. I know I'm going to learn something interesting, whether it's his insightful analysis or his great anecdotes.
That said, earlier this year he released his new book called "The Obstacle is The Way," and I read it twice.
In his words, here's why: "You will come across obstacles in life— fair and unfair. And you will discover, time and time again, that what matters most is not what these obstacles are but how we see them, how we react to them, and whether we keep our composure. You will learn that this reaction determines how successful we will be in overcoming— or possibly thriving because of—them."
If you're a reader here, you already know why I appreciate this. I recently found myself in a hospital and I made the best of it.
But as he says, it really applies to all obstacles in life. Both fair and unfair. So if you find youreslf in a precarious position in life, never forget: "The obstacle is the way."
The Obstacle Is the Way: The Timeless Art of Turning Trials into Triumph (affiliate link)
Book #5: Great Leads: The Six Easiest Ways to Start Any Sales Message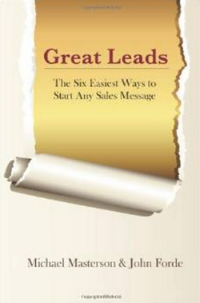 Here at Social Triggers, we teach entrepreneurs how to sell their products and services the right way.
Even though we developed proprietary techniques for selling, I often read a lot of books about selling.
Why?
Because I want to stay up-to-date with the latest and greatest methods for selling. Naturally.
And this year, the best book I read about selling was Great Leads: The Six Easiest Ways to Start Any Sales Message.
It's by a guy named Michael Masterson, of Agora fame (Agora is the largest company you never heard of. They're a direct marketing company that sells financial advice, and more, and it's rumored that they do more than $300 million in sales).
I believe a lot of people go about learning selling the wrong way. Even though this book does reveal 6 ways to start sales messages, what I appreciate most is his analysis of the psychology behind why these oepnings work.
A lot of new sales people just want scripts and templates they can use to sell anything to anyone. But it's much more important to understand the "Why" behind why templates work so that when those template don't work in your industry, you know how to troubleshoot them.
This book reveals that and more.
Great Leads: The Six Easiest Ways to Start Any Sales Message(affiliate link)
Book #6: Crazy Rich: Power, Scandal ,and Tragedy Inside the Johnson & Johnson Dynasty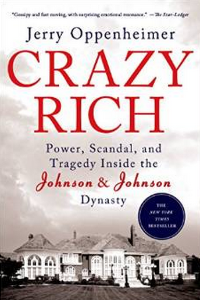 I know you heard of the company Johnson & and Johnson. It's one of the largest consumer product companies in the world.
And when I heard there was a book that revealed the "behind the scenes" of this company, I HAD to read it.
I learned a few interesting things, but what I loved was this:
In content marketing, the John Deere company is credited as "the first content marketers. And on the content marketing wikipedia page, it says: "In 1895, John Deere launched the magazine The Furrow, providing information to farmers on how to become more profitable. The magazine, considered the first custom publication…"
I've seen social media and content marketing strategists share this for years. But I've always laughed because people are so willing to make such bold claims without conducting the research.
In reality, John Deere wasn't the first content marketer as I know Johnson and Johnson used what we'd call content marketing today 7 years earlier. As Funding Universe wrote, "In 1888 the company published Modern Methods of Antiseptic Wound Treatment, a text used by physicians for many years." And Johnson and Johnson sold bandages to these doctors.
Johnson and Johnson also later launched two publications known as "Red Cross Notes" and "Red Cross Messenger" to share helpful articles within the community that they wanted to sell to.
Pretty cool.
(Another funny thing about social media: I'm sure people will start quoting this and they'll never link this article. That's a problem to complain about and solve another day though. It's why I love to hate "social media experts" though :-D).
Another great thing about this book is this:
One of the Johnsons, who demanded to be called General Johnson, took special interest in the sanity napkin product "Modess." And he oversaw how it was marketed to the public. You see, at the time, the idea of sanitary napkins were a very private matter. But he took a different approach. He hired the supermodels of the time, dressed them in Dior and Valentino, and created a campaign known as "Modess … because" campaign. And as Oppenheimer points out, it was brilliant because it highlighted ultra-femininity and high fashion instead of a monthly period.
This is another great example of zigging when others zag. People are quick to say, "Well, that's just how it is," and sometimes people say, "Ha, or how about we do it the other way anyway…"
And it works.
Crazy Rich: Power, Scandal, and Tragedy Inside the Johnson & Johnson Dynasty(affiliate link)
Book #7: You Pick The Book In The Comment Section
Instead of sharing the 7th book you should read, I'd love for you to leave a comment and share one book you think we should read.
So the 7th book is up to you.
Leave a comment and share it.
And I Want You To Make This Commitment
Look:
As I mentioned earlier, I believe reading books from a wide variety of topics is the key to success.
If you're struggling with creating a reading habit, I suggest you watch this video…
…and make a commitment to yourself, your life, and your business using the strategy: "Before I go to sleep tonight…"
Now go leave a comment.
The links in this post are affiliate links to Amazon. This means, if you buy a book because of my recommendation, I earn a small commission. It's so low that it won't even pay for a cup of coffee. This is hardly a revenue source, and the only reason why I use the affiliate links is because I want to see if you actually take my reading recommendations 😉