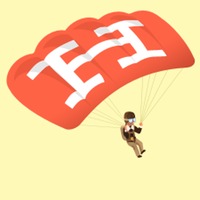 When you run a business website, it's no secret that you must gather leads and emails to make money.
Since lead generation is vital for success, some people use aggressive tactics like pop-ups to capture emails.
However, if you're like me, you may not want to go that route just yet, and that's where Hello Bar comes in.
The Power of the Hello Bar
If you're unfamiliar with the Hello Bar, check out my site, and look at the top. It's a full width bar that spans your browser window with some text and a link promoting my free newsletter.
It doesn't look like much, but I can tell you first hand, that using the Hello Bar can generate more than 1,000 leads in 30 days.
And that's the point here… Hello Bar rocks for lead generation. I use it on the DIYthemes marketing blog, and I use it here on Social Triggers.
Exclusive Hello Bar Beta Keys
Currently, the Hello Bar is in private beta, but the wonderful people at Digital Telepathy, the founders of Hello Bar, provided Social Triggers with 100 exclusive beta key codes that grant you access to the Hello Bar instantly.
All you have to do is enter "socialtriggers" in the beta key section on the Hello Bar website and you're set. Act fast because there's only 100 invites, and once I run out, I don't think I can get more.
Do you use the Hello Bar? Have you enjoyed using it so far? Did you get any results? Leave a comment.