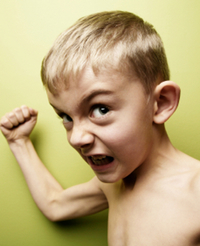 A few years ago, you'd have been CANED for selling stuff from your blog.
You see, at that time, I was running several entertainment sites—and making a killing.
I was pushing massive traffic numbers—I'm talking about millions of pageviews a month—and made GREAT money from ads.
But selling stuff directly to my readers?
I'd have been labeled a heretic.
Then, there was my friend Brian.
The Two-Step Formula to Building a Six Figure Business
He had ads on his site, but I was confused.
He was running a site in a niche that would NEVER generate enough traffic to make money from ads.
So, I asked him:
"Dude, what's the deal with your site? Those ads will never make you money"
And he responded:
"I'm going to build a loyal audience, and then I'm going to sell them stuff."
Couldn't be easier, right?
Step 1: Build an audience
Step 2: Sell them stuff.
And the rest, as they say, is history.
Brian Clark is now the CEO of Copyblogger Media (the 37 signals of online marketing), and they generate millions of dollars a year in revenue because he built a loyal audience, and then sold them stuff.
What Does This Mean To You?
Many of you are trying to build a six figure business online.
Some of are you are selling products, others are selling services, and the rest of you are running ads.
No matter what you're doing though, if you follow this simple two-step formula, you can see some great results.
In the mean time, if you're looking for ways to build a loyal audience, I'd focus on building your email list.
Want help with building your list?
Check out the "7 High-Converting Places to Add Email Opt-in Forms to Build Your List."
Looking to sell more stuff?
Don't miss out on "How to Get 1,000% More Sales Online"
And now, I'll pass the mic to you.
How are you implementing this formula in your business?
Leave a comment.