There are words that REPEL your customers…
Words that stop them—dead in their tracks—from buying whatever it is you're selling.
Words that are so prevalent that you'll be SHOCKED to hear that they're HORRIBLE when it comes to communicating with your prospects and customers.
But today, on Social Triggers Insider, you'll see what those words are, and MORE.
So grab a pen and paper and listen to the latest episode of Social Triggers Insider.
The Psychology of Language (with Michael Fishman)
In the below discussion, Michael Fishman and I talk about:
How Your Words Shape The Perception Of Your Products and Services
How to Eliminate Wallet Closing Words from Your Writing
Why 100% Comprehension Is Vital For Businesses Communication
The 4Cs of Crafting Language That WOWS Your Customers
That said, press play!
Audio clip: Adobe Flash Player (version 9 or above) is required to play this audio clip. Download the latest version here. You also need to have JavaScript enabled in your browser.
Did you know Social Triggers Insider is now on iTunes? If you enjoy this series, please take a few seconds and leave an honest review. I'm so close to 100 reviews, and I need your help to get there
After you're done listening to this discussion, I want you to share "one" thing you learned… and how you plan to apply it to your business… in the comment section.
Why? Because I want you to commit to growing your business, and I believe your comment will keep you accountable.
Want to know what my key takeaway was? It's this:
Writing tip: "Don't think OF the market. Think AS the market." – @michaelfishman – Click to Tweet
Right click this link to save the audio as a MP3 file to your computer
The transcript is currently unavailable. Check back in a few days
Want to learn more about Michael Fishman?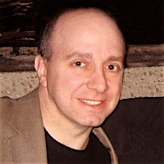 For over 20 years, Michael Fishman has been the leading advisor on marketing, positioning and strategy setting in the health, wellness and personal development categories.
He has been instrumental in growing to category leadership such businesses as Rodale, Inc., with the Prevention and Men's Health publishing brands, and has worked on products and/or collaborated with such admired personalities as Dr. Andrew Weil, Dr. Mark Hyman, Dr. Deepak Chopra, Dr. Christiane Northrup, Dr. Dean Ornish and many others.
Currently, among his equity roles are The Future of Health Now, an online health information community, and SpendLessTV.com, which for 3 years has been serving consumers with video and blog content to help them live abundant lives.
Michael leads the annual Consumer Health Summit, the preeminent invitational forum for CEOs, entrepreneurs and marketing leaders which he created in 1994. He is also a frequent and well-received speaker who shares how marketing language, customer care and work culture combine to take companies from merely good to the beloved best at what they do.
Now It's Up to You…
What's the ONE thing you learned from this discussion?
And how do you plan on using it to your advantage?
Leave a comment.