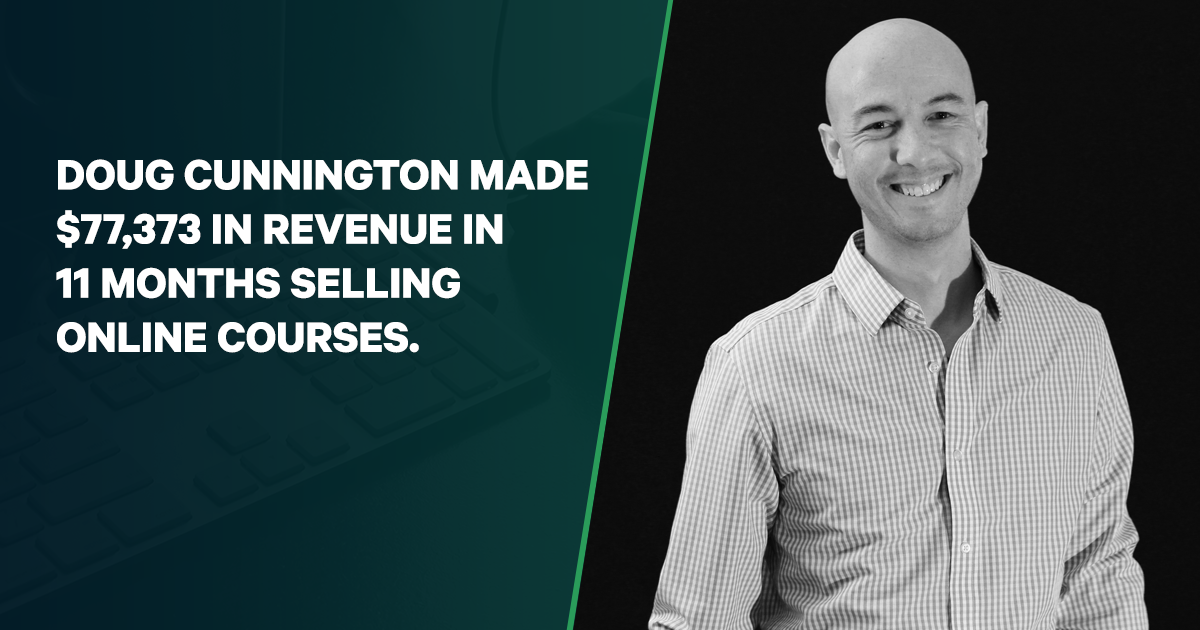 Doug is a marketer. And he wanted to share his expertise with others. So, he created an ebook, a typical "first step" for people who want to get into the business of creating and selling their knowledge online.
The ebook sold pretty well, so he thought he would take it to the next level by turning it into an online course. A smart idea.
But the course just didn't sell… The ebook did well, but the course? It looked like a flop. However, Doug stumbled on one BIG insight after he went through "Seven Figure Courses."
"I thought I already knew who my students were"
For 18 months, Doug's course was available to his audience, but sales were sparse and he eventually retired it. The course just wasn't resonating with his audience, which can torpedo the success of any online business.
There was also another issue…
Doug was laid off from his job in 2015. With his wife's support, he was laser-focused on growing his online marketing business instead of getting another 9-5 job. And part of his plan was creating a second revenue stream from online courses.
So, he wasn't just going to quit the online course game. But he was struggling to find a course idea his customers would want.
"I didn't really understand how to connect the dots to create a product where people would actually use it and actually solve the problems that they have."
For any product you create, you need to get into the minds of your potential customers. The biggest difference between a profitable online course and one that tanks is knowing the pains and desires of your audience.
"The book was okay to stand alone, but in the translation to a course, I skipped some critical steps."
When you're starting an online course business, it's impossible to know what all these critical steps are. That's why I created Seven Figure Courses… to give you a step-by-step system for creating profitable courses.
Doug also had some problems with the way he put his course on the market:
"I just had it for sale all of the time, so I never had it launched, and it just sort of slowly fizzled out as time went on."
This is a mistake I see all the time. First-time course creators throw up a sales page and expect the money to start rolling in. But that's not how it works. You need to be much more thoughtful and strategic, which is why there's an entire module in Seven Figure Courses about launching the right way.
Hoping to fill in these gaps, Doug went back to the drawing board.
Customer Research For the Win!
After Doug created an ebook and a course on marketing, he thought he knew who his customers were. Even after he bought Seven Figure Courses, he didn't think he needed to do his homework and figure out his customers' pains and desires.
This mindset isn't unique to Doug. When most people get an idea for a course, they immediately start creating content for it. Then, when they finish their course and launch it, they're shocked that no one buys it.
But they really shouldn't be shocked… Because MOST people don't do any customer research. Or they do it wrong.
I don't want you to be like most people. That's why one of the first things you learn in Seven Figure Courses is how I do research at Social Triggers. This was the key to Doug turning around his course.
"The first part of Seven Figure Courses allows you to understand the problems your perspective students are having. And when you know that, you're in a better place to position your course. I didn't really understand who my audience was or who my students could be. And once I refined the initial research of the course, I knew that I had been selling it in a really amateur manner."
This is the kind of thing other people simply don't do. But it's what separates the winners from the losers.
"Once I did the pre-work that Seven Figure Courses takes you through, I was able to get the people who could actually be helped by the course, and attract them using their own words, using copy they would be attracted to."
Doug also completely revamped the way he sold his course. Instead of putting it up on his site to purchase anytime, it was only available during one of his four launches he did over the past year.
He also gave his customers the option of enrolling in a payment plan or paying in full.
By using our Seven Figure Courses launch sequences, Doug was finally able to show his audience how valuable his course was and move them from "not interested" to "take my money!"
Consistent Growth with Every Launch…From $0 to $30,863
With his course repositioned and ready to launch after taking Seven Figure Courses, Doug went into his first launch with a new mindset:
"Derek says to just do a $10K Launch first, maybe do a few $10K Launches. You're not going to be able to do a $100K Launch on your second launch. It's going to take some time to build up to it."
Most people think their fate is tied to their first product launch. But if you're starting an online course business, this just isn't true. It's a process, and you can learn from each and every launch.
For Doug, his hard work immediately started paying off…
In March 2016, Doug launched his new course to the tune of $10,151. He launched his course again in July earning $16,211. He did it again in October for $20,148. His most recent launch in January 2017 netted him $30,863. And this is all with an email list of just 4,000 subscribers!

And remember how Doug started giving his customers the payment plan option in addition to paying in full? About half of his customers sign up for monthly payment plans, which brings in a steady $3,327 a month! Doug loves the dependable income he receives every month from the monthly plans: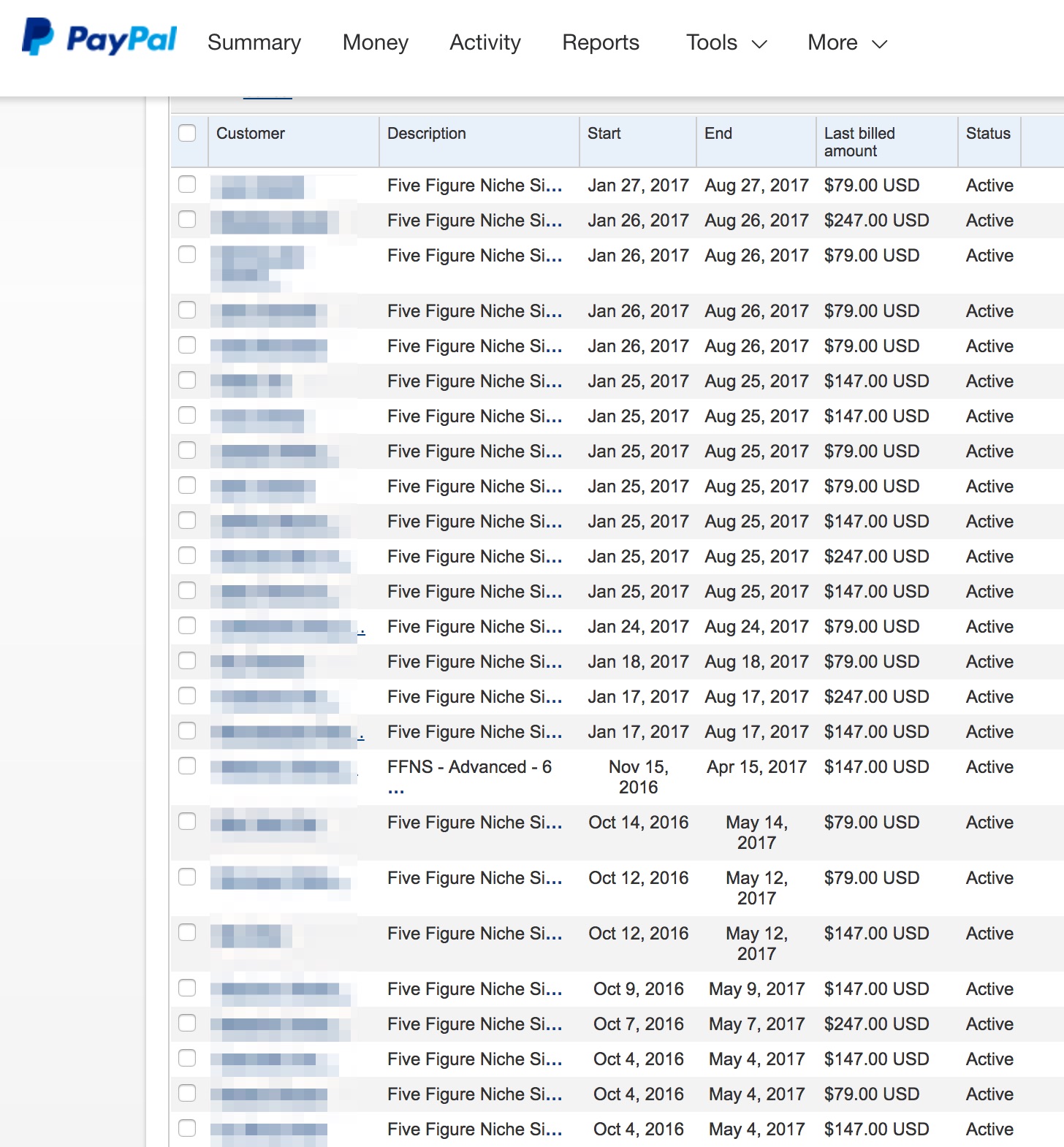 So what does Doug attribute to his success? Using the feedback from his customers to make steady improvements on his online course business.
Whether it's creating new launch content, refining sales copy, or tightening up your course, with each launch there's a huge opportunity for growth.
"It's really taking an iterative approach to launching and improving it as you go, focusing on a certain area before you try to do everything. Otherwise, it's just too overwhelming."
While Doug is thrilled about the growth of his online course business, he's most proud of the fact he was able to support his wife after she was laid off in December 2016, about a year after he was laid off himself.
In fact, Doug and his family were still able to afford several trips they had planned last year.
Here they are visiting Old Faithful: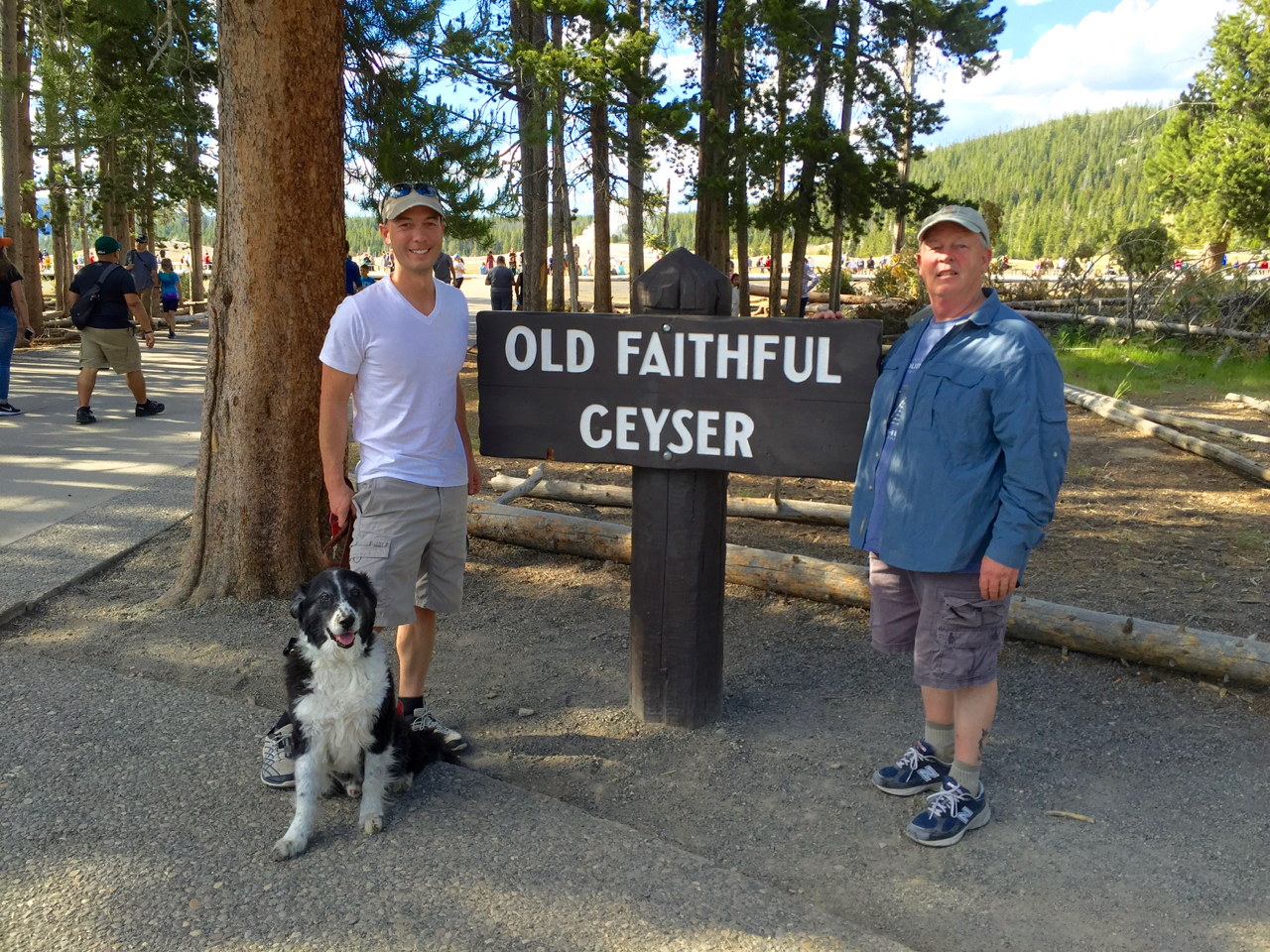 And here's Doug with his family at Mt. Rushmore: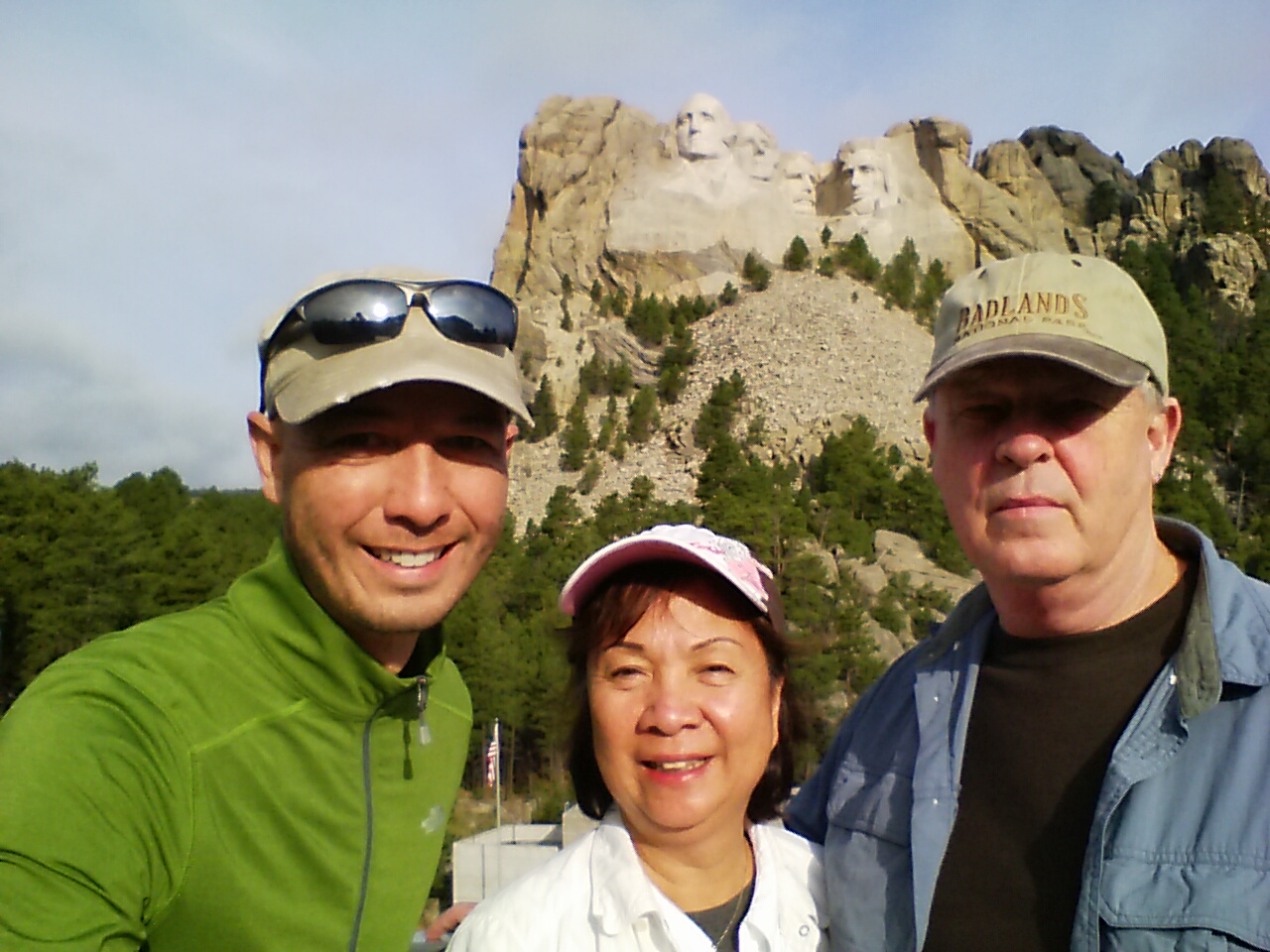 "Making an investment in education is a no-brainer."
After hearing about Doug's success, I asked him what he liked most about Seven Figure Courses…
"It helps you fast track knowledge that would have taken you a long time to discover on your own and implement. The other part is I know the support is top notch for a premium level course where you won't get that in cheaper courses."
Then he added:
"You have nothing to lose because there's a money back guarantee. So, if you get in there and you can't put it together and you are actually trying, there's really no risk."
I couldn't have said it better myself.
Now the question for you is, are you ready to invest in yourself?
If you are…