If you think, "Derek, I'll never have to give a presentation," consider this:
You may have to land a big client, create a compelling sales video, speak at a huge conference, or go on a job interview…
…It doesn't matter. Each scenario requires a presentation, and if you want to get what you want, you better know how to nail it.
Question is how?
How to Create Presentations that Resonate
What's the difference between a great and bad presentation?
You might think it's all about the content, and while that may "sound" right, it's false.
I know this because I learned it the hard way. Back when I started speaking, I was a smart guy with a mic on a stage. And while my information was solid, people rated my first ever presentation as "average."
Average? Me? No…
I knew my content was top notch. I knew that everyone could benefit from what I shared. I knew if people implemented one tip they'd see a surge in sales.
But I didn't ignore the feedback.
I bought LOADS of books about giving great presentations, watched all of the most popular TED talks, and practiced so much that my neighbors probably thought I was crazy.
Husband: "Why is Derek always talking to himself at 2am?"
Wife: "I don't know, but lock the doors."
And while I got MUCH better, I can tell you this: my presentation skills "tipped" from good to great after I stumbled on Nancy Duarte's work.
I'm going share exactly what I learned in just a minute…
But first, no joke! A few months after I read one of her books, I gave a presentation and someone walked up to me and said "Derek, you were easily the best, most practical presentation at this conference."
Then, another person said "I saw you speak and loved it. Rock on for that presentation. It's one that sticks out for me."
To say I'm thankful Nancy's work is an understatement. Over the last 18 months I've been booked for more than 20 speaking engagements, and more conference directors keep referring me to other conference directors as an in-demand speaker about online marketing.
How cool is that?
But now it's time I share the wealth… It's now time that you learn exactly what I learned to create great presentations.
Instead of rehashing someone else's work, I thought, "Hrm. I wonder if I could convince Nancy Duarte to come join me on Social Triggers Insider?"
Well, she said yes!
Introducing Nancy Duarte, CEO of Duarte Design
In the below discussion, Nancy Duarte spills all of her best tips about giving great presentations. These tips apply to any kind of presentation. Job interviews. Client meetings. Big conferences. And yes, even blog posts. You're going to love it.
Audio clip: Adobe Flash Player (version 9 or above) is required to play this audio clip. Download the latest version here. You also need to have JavaScript enabled in your browser.
Also, leave a comment on this post to let me know you favorite piece of advice from Nancy Duarte. Additionally, if you have any interesting stories to share about your speaking engagements, tell those too.
Did you know Social Triggers Insider is now on iTunes? If you enjoy this series, please take a few seconds and leave an honest review. I'm currently at 74 reviews, and would love to get to 80 before the end of today.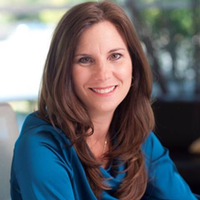 Listen to this audio now, and learn:
The different types of presentations—and how Nancy Duarte's advice applies to all of 'em
How to Create Your S.T.A.R moment (When you have to communicate ideas… even when you're not presenting… this information is gold
The 3 types of arguments—and how to use each of them
The art of the repeatable soundbite (You'll love this)
And more
Right click this link to save the audio as a MP3 file to your computer
Right click this link to save the transcript as a PDF file to your computer.
Want to know more about Nancy Duarte?
Nancy Duarte is the founder and CEO of Duarte Design, the world's leading presentation design firm. She also blogs here.
With more than 100 employees, Duarte Design has worked with Apple, Facebook, Ford, GE, Google, Twitter, and many other of the world's most elite and prestigious companies in the Fortune 1000 and Silicon Valley. Duarte also worked with Al Gore to develop the presentation that became the Academy Award-winning documentary "An Inconvenient Truth."
And it gets better. Nancy is the best-selling author of two of the best books about designing and giving great presentations on the market, "Resonate: Present Visual Stories that Transform Audiences
" (aff) and "slide:ology: The Art and Science of Creating Great Presentations
(aff)."
If You Have An iPad, Watch This Video…
As I mentioned in the audio, below is the video to Nancy Duarte's book Resonate on the iPad. It's cinematic, interactive, and media-rich. It's everything you could have ever want from a book on an iPad.
And Now I Pass It To You…
What was your favorite piece of advice from this discussion with Nancy Duarte?
I'd love for you to share your opinion, while also telling me about your experience with giving presentations.