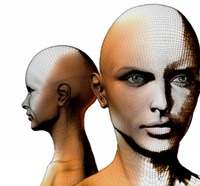 Answer this question FAST:
If you remove the logo and tagline from your website, will people still know what your site is all about without scrolling?
Or better yet, will people know exactly where they need to go to find the content they want?
I'm guessing no, and that's a huge problem. You only have a few seconds to grab visitors, and if you're relying solely on your logo, tagline, and your latest article, you're losing out on leads and sales.
You need a backup plan.
The "Feature Box" Method to List Building and Sales Generation
Have you seen the Social Triggers home page?
If yes, you'll know that I have a box that spans across the top of my content on my home page.
If not, it looks like this: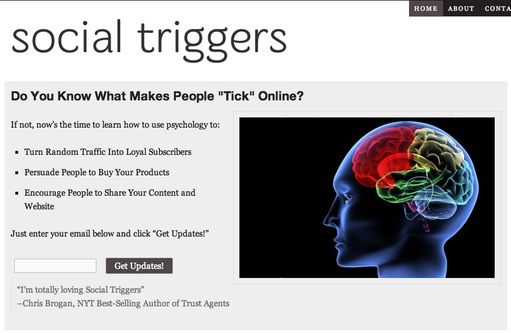 This box is great for two reasons:
Reason #1:
When someone randomly visits my site, they know exactly what my site is all about, and if they're into it, they can sign up for updates (which essentially builds my email list).
If they're not ready to subscribe, they can continue to peruse my content by scrolling down.
However, here's why it's so great:
This feature box generates a TON of my subscribers.
Think about it…
Why does this Feature Box generate so many subscribers?
The answer is simple. If the copy resonates, people enter their email right away because they know exactly what they're signing up for.
And the best part?
They don't have to "look" for it. It's right there, front and center.
Reason #2
If you're running a site, you know you don't want just any kind of traffic or subscribers. You want qualified, highly targeted traffic and subscribers.
So, when you use a Feature Box like I have on Social Triggers, you essentially qualify your traffic as soon as they hit your home page.
If it's the right traffic, you get the email. If it's the wrong traffic, they either browse your site for more information or leave all together.
How cool is that?