This past Friday, I noticed that my Facebook updates were getting about 20% of the reach that they usually get.
Then I stumbled on an article from AdAge where Facebook openly states that fan page owners should expect their organic reach to continue to decline over time… and the best way to get your stuff seen is to pay for reach.
I'm not going to tell Facebook how to run their business because it's their business…
…but here's what YOU need to do as someone who relies on your Facebook page.
The Big Problem About Paying Facebook For Reach
If you're like me, you often share a lot of great content that doesn't cost anything.
And your fans like your page because they want this content.
However, Facebook wants us to pay to reach our fans. That's 100% okay when you're selling something, but when you're just giving away valuable content, it does not make financial sense.
And since it doesn't make financial sense to promote content you give away, this means your fans won't receive the content they want (as demonstrated by them liking your page).
They'll only see what you pay to promote and you'll only pay to promote sales pitches.
This is bad for you and your fans.
But here's the thing:
Your Facebook Fans Don't Know This…
When people like your page, they don't realize what goes on behind the scenes. They might like your page because they want recipes, fitness tips, or whatever it is that you do.
They don't realize that Facebook wants you to pay Facebook to give them the content they want.
So, what can you do?
TELL YOUR FANS.
Don't complain about Facebook and their changes. It's Facebook and they're allowed to do what they want, when they want.
But you should let your fans know what's happening, and then invite those fans to sign up for your email list.
Because if they don't hop on your email list, the only time you'll pay to reach them is when you're selling something.
And they'll only see sales pitches… not content.
What should you say?
You can say something like this:
According to AdAge, Facebook said, "We expect organic distribution of an individual page's posts to gradually decline over time…" And a Facebook spokesperson said, "the best way to get your stuff seen if you're a business is to pay for it."

This means you may not receive my content anymore via the Facebook page because it doesn't make sense for me to pay Facebook to send you [insert what you do here].

So, if you'd like to BE SURE you don't miss out on all the great content we offer, you should hop on our email list.
And then you should link to an optin page.
Easy peasy.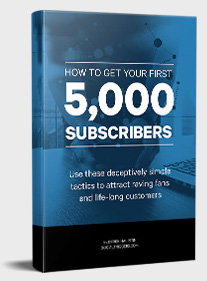 Do you want to grow your blog?
Use simple tactics found in this free ebook to attract your first 5,000 subscribers
Yes, send me the free ebook
Now you know I've said this forever…
If you're not building an email list, you're an idiot.
I know that's harsh, but when companies can destroy your entire business in one fell swoop, you should rely on things you can control.
And you can control your email database.
If you're wondering how to get started building your email list, I've got a FREE ebook. In it, I walk you through "How to Get Your First 5,000 Subscribers."
You can download the free ebook right here.
No strings attached. Just enter your name and email, and you're set. More than 25,000 people have seen this ebook and they've LOVED it.
I really SHOULD start selling this thing, but for now, it's absolutely free. So grab it while it's still up.
(If you want to know who I recommend for email marketing, I recommend AWeber. It's who I use. Plus it doesn't hurt that they have a $1 trial. Yes, that's an affiliate link meaning I get thirty cents when you sign up for the trial. Coffee is on you today, heh :-D).
So make sure you let your Facebook fans know what's going on so they don't miss your content.
What do you think of these Facebook changes?
Leave a comment.
Some of you may think "Well Facebook will still show your post if your fans engage with it."
But I'm worried that isn't true.
Why?
Look at this screenshot:

Facebook tells me my post is more engaging than other posts I've submitted. And they recommend I pay to promote this page. And they're only showing it to 3,000 people (of 38,000).
That's why I'm concerned.
And that's why I push my email newsletter FIRST and foremost here on SocialTriggers.com.
No wonder I'm telling you to build your list, too, right? 🙂
At least I practice what I preach.
So tell your fans about your email newsletter right now.
Then download my free ebook on to get your first 5,000 subscribers.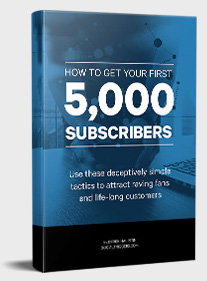 Do you want to grow your blog?
Use simple tactics found in this free ebook to attract your first 5,000 subscribers
Yes, send me the free ebook
Also – if you know anyone who runs a Facebook page, share this link with them. So they can update their fans as well.
Remember, this isn't about complaining about Facebook. Its their website and they can do what they want. It's about educating our fans so they can make the decision that's right for them.