This is going to get heated, but we, as a community, MUST address this RIGHT NOW.
"Is it ever okay to copy your competitors?"
Before you share your thoughts in the comments, let me set the stage…
The Two Types Of Copying
There are two types of copying. One is just smart business, and the other is just straight up stupid. Let's talk about 'em both.
When Copying Is Good For Business
There are two specific scenarios where I believe copying your competitors is one of the smartest business moves you can make.
#1 The Drafting Technique
A few months ago I revealed what I call the drafting technique. For those of you who are unfamiliar with it, here's the short of it:
When you're looking to score major media, whether you're trying to get in the newspaper or on a huge blog, the best way to do it is by "drafting" behind your competitors.
What's drafting? Figure out where your competitors have been featured, and find the hook that allows you to get featured too.
For example, as Pinterest was on the rise, I was talking to the guys over at Gentlemint (the pinterest for men) and I told them that they should reach out to every newspaper reporter that covers Pinterest and pitch Gentlemint for men as a potential follow-up article.
Pinterest was hot, and this was a simple and easy for for Gentlemint to land major media with journalists simply because journalists LOVE stories just like that.
#2 Make Something Better
The other type of copying is less about copying, and more about improving what already exists.
As an example, A Malcolm Gladwell article referred to Steve Jobs as a "Tweaker."
The reality was, Steve Jobs didn't invent anything. Instead, he simply found what existed, and made it much better and more user friendly.
To me, this is completely okay.
Improving what exists is a proven way to make a splash within a community. It's also a great way to build a remarkable and sustainable business that people LOVE.
But There's A Time When Copying Is Dumb…
…And earlier today, I stumbled on a PERFECT example of it.
Take a look at these two screenshots:
Screenshot #1: Crazy Egg (a heat mapping service that I've recommended in the past)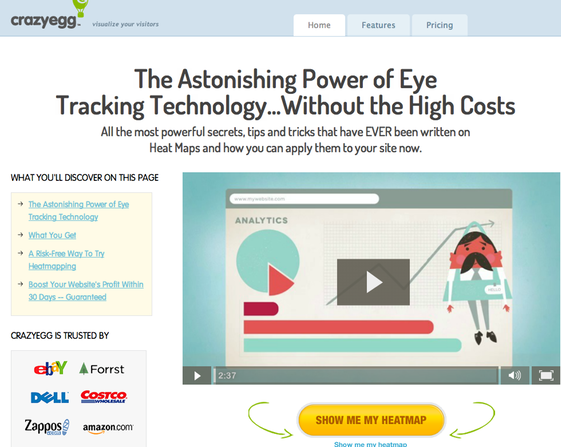 Screenshot #2: Click Tale (a competing heat mapping service)
Update: Clicktale has since remove this page from their website. They're still one of my favorite services for heat mapping software, and I'm glad they chose to do the right thing.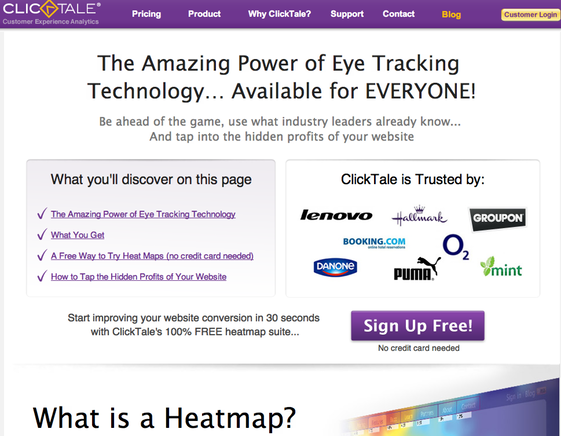 The design… the copy… the Johnson box… EVERYTHING… appears to be an exact replica.
(For those of you wondering, a Johnson box is that little "What you'll discover on this page" box).
And based on Neil Patel's (one of the founders of Crazy Egg) latest tweet, it appears Clicktale copied Crazy Egg.
To me, if Clicktale really did copy Crazy Egg, that's the dumbest they could have done.
Even if Crazy Egg's design converts brass into gold… copying it word-for-word is stupid for two reasons:
First, people WILL find out. And when they do, articles like this one will be published
(Plus, if you're a heat mapping company, why are you copying a rival's website? Shouldn't your software allow you to create your own innovative designs?)
Second, it's just the WRONG thing to do. There's no way that anyone can justify this as "morally okay in my book."
But Now I Want To Pass This To You…
When is it okay for a company to copy their competitors?
Be as specific as possible, and if you've ever been ripped off by a competitor, share your story in the comments
(One note: Please refrain from mentioning specific company names. Keep it to the story and the industry you're involved in)
Also, I'd like to get as many stories as possible, so if you can please share this on Twitter, it would be great.
"When is it okay to copy your competitors?" – Click to Tweet