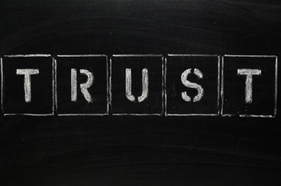 Ever wonder why some articles attract thousands of hits, retweets, and mentions in social media?
It's not about how big your following is. You could have thousands of fans and your articles can still fall on deaf ears.
It's actually much simpler than that, and I'll tell you all about it.

How Social Triggers Gained Popularity
Before I tell you my secret, let me share some proof.
During December 2010, I published one article on Social Triggers. January 2011? Two articles. February? Four articles. March? One article.
As you can see, I don't publish that often, yet traffic and my email list grew remarkably… for a newish blog.
As a matter of fact, each month, I doubled my traffic from the prior month.
Yes, I was working with small numbers, but they're not that small. I built an email list of 2,000 HIGHLY TARGETED people. In terms of revenue, if Social Triggers was a revenue source for me, 2,000 emails could generate around $30,000 a year in extra income.
Not bad, right?
Well, here's how I did it.
The Content Credibility Crisis
Think about this…
How many people attempt to teach others how to do something… anything?
Thousands, if not millions.
In my niche, the online business niche, there is thousands, for sure. The question is, how are readers supposed to know whether their teacher is qualified to teach?
This leads me to the main problem with blogs today:
We are currently in a Content Credibility Crisis…

Now that everyone has the power to publish their opinions, there's a lot of bad advice floating around the internet.
To help your site stand out, all you have to do is demonstrate that your content is credible, and people will LOVE it.
How I Built Up My Content Credibility
I built up my credibility by backing up all of my ideas with verifiable data from psychological studies and personal business experiments.
Yes, you read that right. Boring numbers and academic nonsense helped me build a following FAST.
"Why does that generate traffic and attract emails," you ask?
If you're launching a new blog, like I did with Social Triggers, people don't trust you outright. Like I said, people want to know whether you're qualified to teach.
However, you can build that trust fast. All you have to do is back up your ideas with proof—academic research, personal case studies, and other specific examples.
It's really that easy…
How You Can Build Your Content Credibility
Publishing information from academic journals isn't for everyone. However, everyone loves when people back up their ideas with tangible, specific proof.
Right now people tend to say things like "Well, Derek said," and "Chris Brogan said," and that's great. It's flattering for me, and probably for Chris, too.
Unfortunately, that's not real proof.
Yes, you may trust me, and other people like Chris, but who's to say we're right? Unless of course, we provided you with proof, at which point you should quote our proof and give us credit for providing it.
Now I know it sounds like I'm being abstract here, so I created a simple 3-step formula you can follow.
Step 1: Tell people what you did
Step 2: Tell people what happened
Step 3: Apply your findings to related situations
The Bottom Line
When you write your next article, follow this 3-step formula and let me know your results. 😀