When you use the web to market your business, there's no shortage of people who will give you unsolicited advice.
And man, sometimes this advice is HORRIBLE.
I run Facebook ads regularly. One guy wrote, "DONT OPT IN! Yes he will give you free content, but he will also try and sell you stuff!"
Lol?
So I put together a tongue in cheek comic strip – you might have remembered my first one about business cards – that tells you how I feel about the whole entire thing.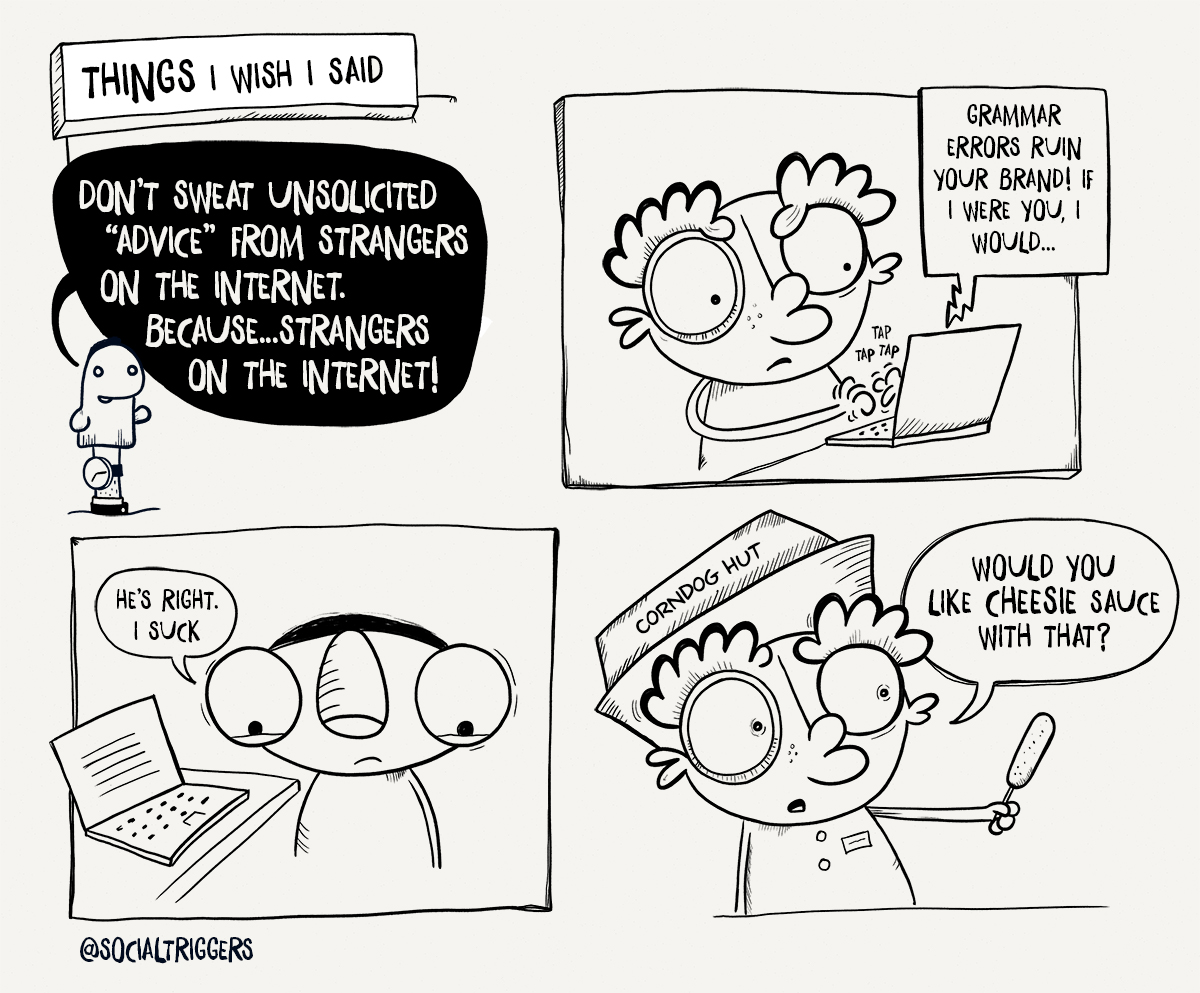 And then, what I'd like to hear from you:
What's one of the worst pieces of unsolicited advice you received from someone on the internet?
Leave a comment.