According to Adam Grant, the New York Times best-selling author of "Give and Take," there are three types of people in the world.
Givers. Takers. And Matchers.
Which one are you?
And does it matter?
As you'll soon see, the answer is YES.
The most successful people in the world are Givers. But some of the least successful people are also givers.
What separates the two?
A Discussion with Adam Grant, NYT Best-Selling Author of Give and Take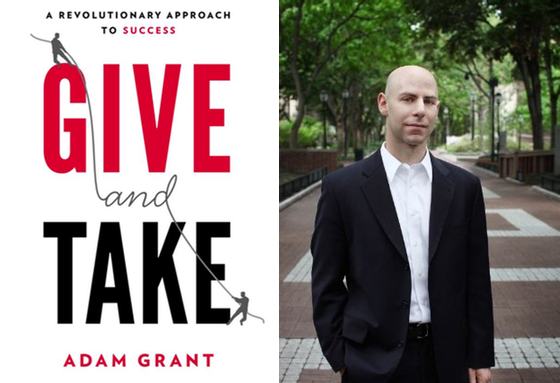 Audio clip: Adobe Flash Player (version 9 or above) is required to play this audio clip. Download the latest version here. You also need to have JavaScript enabled in your browser.
(If you can't see the audio player, here's the MP3 link).
If you dig this podcast, make sure you say hello to Adam Grant on Twitter. Here's the link.
In addition to talking about these three types of people, we also cover:
Why some givers succeed while others fail
How using this one phrase will help you get more donations (this works for non profits and crowd-funding)
The ONE thing you should consider before you help anyone
And more.
When you're done, share two separate stories in the comments:
1. Tell me about a time when you offered someone help – and it paid off for you and them.
2. Tell me about another time when you offered someone help – and it came back to bite you.
Leave a comment below.
Also – if you loved this discussion, I can be sure that you'll love his book, Give and Take. Pick it up on Amazon right here: Give and Take
(aff).
Do you dig this podcast? Leave a review on iTunes. More reviews helps us with our rankings. Help a brother out!