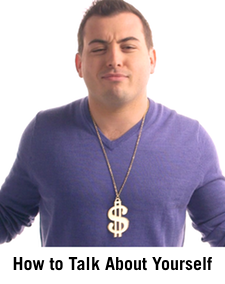 Society says it's bad to talk about yourself…
…but if you want to get ahead, you MUST tell people what you do – and prove you're good at it.
If you don't, you risk being perpetually overlooked, and you'll be plagued with the thought, "Why did they choose them instead of me?"
The question is how do you do it? How do you talk about yourself, prove you're good at what you say you do… and not come off like a jerk?