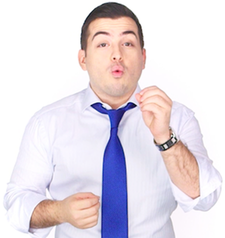 Networking is a dirty word, but as most people will tell you, it's rarely "what you know, it's who you know."
So if you're looking to build an influential network, here's what you need to know:
Thing #1
To build that network, you'll need to know how to make introductions between your friends and colleagues the right way.
(The people who introduce get introduced).
Thing #2
You'll need to BECOME the person people want to introduce to their friends and colleagues.
(If your friends are friends with important people, they don't want to waste their time… even if it will help you).
Well, in today's video and article, I'll show you how to do thing #1 and thing #2.