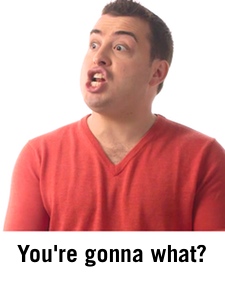 A few weeks ago, I had to take my dog, Mr. Bities, to the vet to get neutered.
Now, Mr. Bities is the first dog I've ever had, so this was all completely new to me and I had some serious questions…
"Why does my dog hump inanimate objects?"
"Is it okay if I dress him up like a little person?"
"Is it possible to teach my dog how to flush the toilet?"
Kidding!
…some serious questions that, despite her attempts, the vet failed to answer.
That's when I realized that if this vet were a saleswoman, she'd be broke and starving. She was committing one of the BIGGEST sales mistakes people make.