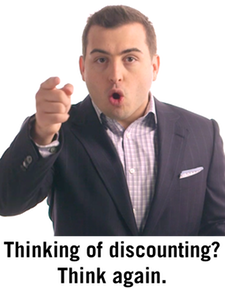 Discounting is for dummies – here's why and what to do instead
If you're thinking of running a sale or a discount…
…DON'T!
Yes, a discount can create a HUGE spike in sales.
Yes, that huge spike in sales can be tantalizing (especially since everyone and their grandparents are running a discount right now).
But, today, you'll see why discounting can DESTROY your business.
And more important – I'll show you what to do instead.