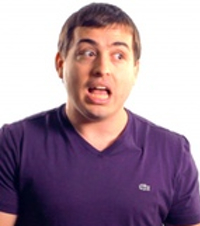 Green? Red? Orange?
Just what is the BEST color for high conversions?
Surprisingly enough, there IS an answer to this question…
…and I share the details in the second episode of Social Triggers TV.
Which Color Converts The Best?
"What stands out gets remembered, what blends in gets ignored" – Click to Tweet
Then, when you're done watching the video, post a quick comment letting me know what you have heard about colors and conversions.
Or better yet, when you're done with this video, double check your site to make sure you have both "passive colors" and "action colors." Then, leave a quick comment here saying "Whew!"
Oh, and just like the first video, there's a silly blooper at the end. I think my video guy tries to find the most embarrassing shots of myself as payback for nit-picking every little detail.
If you liked this video, subscribe to the Social Triggers TV YouTube channel right here.
If you enjoyed this post, get updates. It's FREE
To learn more about what's called the Von Restorff Effect. The original paper by Hedwig Von Restorff is in a different language, but if you were curious, it was published in Psychological Research in 1933. It's called "Über die Wirkung von Bereichsbildungen im Spurenfeld (The effects of field formation in the trace field)".
The Paras Chopra split test I mentioned in this video can be found here: Multivariate Testing in Action. Plus you can see more split tests results from Paras Chopra's company here.