So, I went to Asheville, North Carolina to speak at an event.
As I walked out of the airport, my Uber driver told me "12 Bones" is the best BBQ in Asheville. And it's only open for lunch.
"TAKE ME THERE!"
It was me. And my video guy. We had all our luggage. But we didn't have a choice. The place was closing soon.
I walked into the restaurant and saw the writing on the wall.
Here's a pic.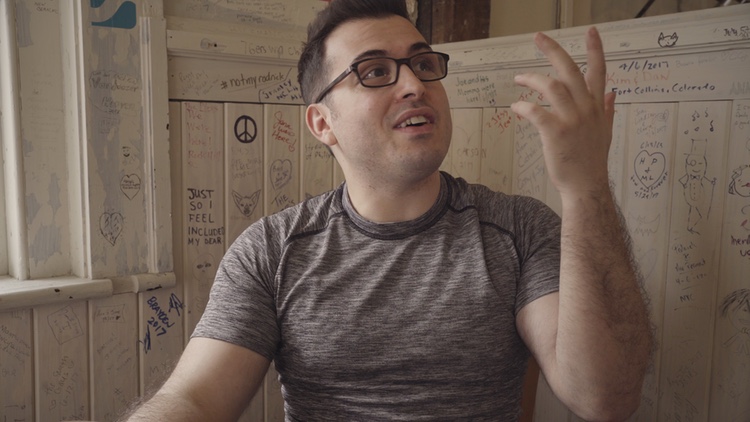 People wrote their names. People wrote love stories. And of course. A few male appendages.
(I was shocked. I would have expected to find one every 6 inches… you know… a wall of di**s… but there was only one or two)
Anyway.
I went to speak at an event and I shared a funny story about how I got tricked into doing yoga.
(The secret? Believe it or not it's something you can use to persuade more people to buy. Anything. Products. Services. Digital Products. Books. I explain the whole thing in this short video).
Check it out.
Note: If you want to learn how to create more persuasive sales messages, I put together an online course called Sales Page that Converts. Enrollment is now open until Wednesday. Learn about it here.
Now here's what I want…
How do you plan to use this simple persuasion trick to sell more of your products and services?
Leave a comment.