Almost a decade ago, when I was just getting started as an entrepreneur, I remember thinking to myself, "All I want to do is make 100k per year"
So I broke it down and realized "I need 10k per month."
(Young Derek was a math wizard, obviously).
At that point, I didn't even know what $500 looked like, let alone $10k.
Yet, there I was, shooting for the stars – and getting frustrated.
How to Earn More Money: Six Figures Per Year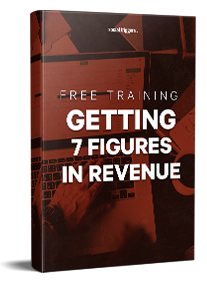 HOW I GOT 7 FIGURES IN REVENUE
Get this free video training where I'll teach you exactly how you can reach more than 200k subscribers and 7 figures in revenue.
Yes, send me the free ebook
Years later, I realized the error of my ways, and have never made that same mistake again.
But I never talked about it.
Shame on me.
No wonder why I get questions from readers who are clearly making the same mistake I made years ago.
Well, that's about to change. I filmed a new video where I talk about this mistake – and show you what to do instead.
What's great is, even though I'm talking about revenue, it's not just about revenue. This same mistake applies any BIG goal. So, feel free to replace revenue with anything else, and you'll see how this works.
As I mentioned in the video, here's what I want you to do: Leave a comment below and share two things: Tell me what your dream goal is. And tell me what your realistic goal is. Do it now 😉